Citrus
Ethiopia Yirgacheffe Yeweriki Bakela (Grade 2)
Yirgacheffe coffees are so distinct and so well recognised internationally that they are grouped into their own special category.

Yirgacheffe is a small micro-region within the much larger region of Sidamo, Ethiopia. Yirgacheffe is a small town of about 20'000 people, located somewhat centrally in relation to the other coffee growing areas of Sidamo, between the large towns of Dilla and Agere Maryam.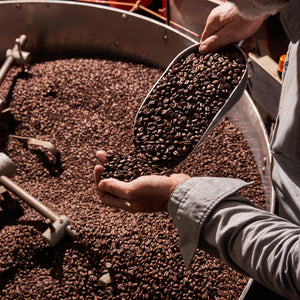 Ethiopian Yirgacheffe Coffee
Top-grade washed coffees originating from Yirgacheffe are renowned for bright citrus acidity, often with a lemony character and excelled sweetness. The other most outstanding hallmark of this coffee is its light, herbaceous quality that compliments the fruit flavours well for a complex and flavourful coffee.