Prepare to have your taste buds blown away
Unwrap this bad boy and reveal three radically different single origin coffees that will take you on a journey like no other.

This pack is an absolute must-have for those who understand that coffee isn't just a beverage, it's a freaking lifestyle. Elevate your coffee game and inject some serious changes of flavour profiles into your daily grind. Oh, and did we mention it makes the ultimate gift for the coffee aficionado in your life? Yeah, it's that awesome.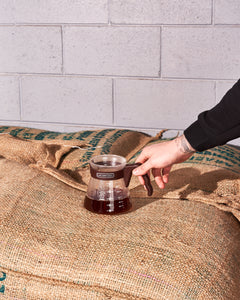 Get ready to embark on a voyage of caffeinated discovery. Our Single Origin Pack is your golden ticket to explore exotic flavours from all corners of the globe. Brew it your way - AeroPress, V60, Espresso - the choice is yours, but trust us, it's going to be mind-blowing.

Rock the world of single origin coffees with our legendary Single Origin Pack. Your taste buds will thank you.