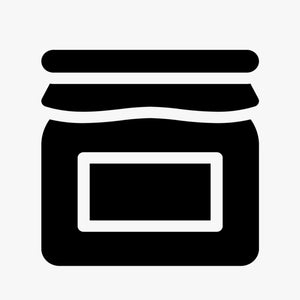 Marmalade
Ethiopian Konga Koki Supernatural Single Origin Coffee: What Is Supernatural Coffee?
Supernaturals are developed using a combination of unique techniques related to fermentation and drying. Most lots utilize two or more of these techniques:

-Increasing temperature to speed up fermentation rates.
-Decreasing temperature to lengthen fermentation times.
-Thick-stack drying at various depths on raised beds.
-Shade drying to slow down drying times at different levels of moisture in the cherries.
-Covering or wrapping the cherries to retain heat and moisture for short bursts of time.

By adjusting the way the coffee is processed, we can discover new expressions from the same varieties and regions that we think we have come to know. This happens when you can work with the natural state of the cherries in each origin, and then choose processing methods and techniques that will most enhance its characteristics. To find enhanced flavour, sweetness and body, we develop natural coffees that go beyond expectations…. Supernatural is born.

Outcome?

Super delicious bright juicy fruity vibes!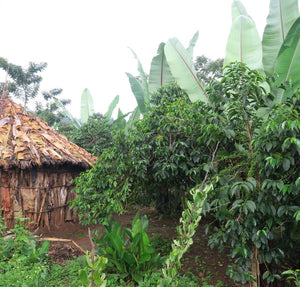 The Konga Wete Webanchi washing station is a great example of specialty coffee production coming together and supporting the local community. The station is built next to a school near the town of Wete, and both farmers and coffee exporters work closely with the teachers and staff to provide the support they need to educate local children. As a result, we can improve quality of life while simultaneously improving quality of coffee at the washing station. Now, isn't that what specialty coffee should be all about!

Processing Details
o Coffees grow in small-holder farmers' backyards (known as 'garden coffee') in the Yirgacheffe region
o Cherries are harvested from October – January and taken to the washing station where small-holder lots are combined
o Coffee is hand sorted to remove under- and over-ripe cherries and select cherries
o Cherries are shade-dried on raised beds in thick piles and regularly turned over to control fermentation for the first 3-5 days
o Cherries are then thinned out during the day but piled up again inside plastic 'cocoons' at night for 5-8 days
o Finally, cherries are spread in thick layers on beds with frequent moving for 10-15 days until moisture reaches 10-12%
o Dried beans are then stored in the dried cherry pod for protection and to maximise fruit flavours until milling and export preparation
o Further quality control and sorting continues during milling. As a minimum they do a triple-pass through a colour sorter and a triple-pass through hand sorting tables to improve overall quality
o Koki means peach in Amheric