Domestic Coffee Machinery for your Home or Home Office
Do you know what's essential to start your day right? Good Coffee. Trust me; we get it. What better than having the perfect domestic coffee machinery brewing your preferred cup in the comfort of your home or home office. Good coffee is the ultimate necessity for a happy office, patient waiting room or satisfied client.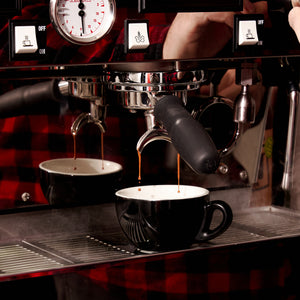 Which domestic coffee machine should I buy?
We know how confusing it can be to decide on a domestic coffee machine that suits the whole family or covers all your personal needs! To ease this process, our experts can recommend a suitable machine for your home, office, or small venues/ spaces to keep you caffeinated and sane.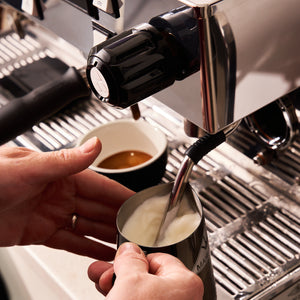 Home Barista – Set Up, Espresso, Latte Art & Basics Course
Create perfect barista made coffee at home. Covering all the essentials needed to master your morning brews! Fun, interactive training tailored to your experience level. 1.5hrs. At your house or bring your machine and grinder to the roastery.
Dialling in and setting up your machine and grinder
How to extract the perfect shot
Steaming milk
Troubleshooting
Cleaning and maintenance of your equipment