Make your cafe stand out from the competition with our top-of-the-line commercial coffee machines
Working with a wide range of coffee shops and cafés, we know our customer's needs and requirements vary. Each fit-out or set-up may require very specific features to ensure café owners' machinery performs optimally and produces the most satisfying brew. We have all of your requirements covered, and our wide range of commercial coffee machines have options tailored for professional use.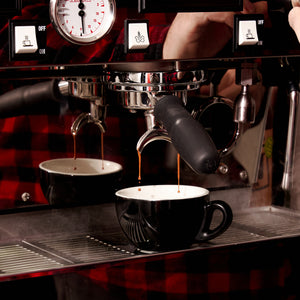 Unsure which espresso machine to buy?
Our team of commercial machinery experts can assist you in the acquisition of your desired coffee machine & equipment. All you need to do is get in touch with us and we will handle the rest. If you would like to view, discuss or receive guidance in the decision of your commercial coffee machinery, give us a call on (08) 8244 8300 and our friendly team would be happy to help!