The Crowd Pleaser.
Our iconic blend, well-known and enjoyed by many, is designed to be enjoyed anytime and anywhere. The only thing you must keep in mind is just to make sure there is enough to go around.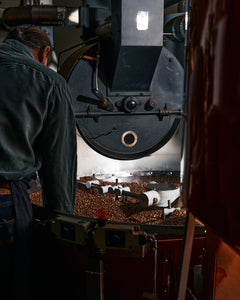 High-Quality, All-Rounder, Medium Roast Coffee Blend
You can't go wrong with the Tuscan blend. Rising to meet any occasion, the Tuscan blend is a Medium roast coffee perfect as an espresso to start your morning or the ideal addition to your favourite milk based coffee. It delivers a delicious caramel and honey tone, warms the heart and awakens the mind.