Fruity
Where It All Began.
Roma is our proud start in specialty coffee blends. A light to medium roasted coffee blend that has developed a cult following throughout our time. Being our baby, Roma is a brew that is near and dear to our hearts. It has been crafted to suit coffee drinkers who prefer a more mellow or milder coffee taste.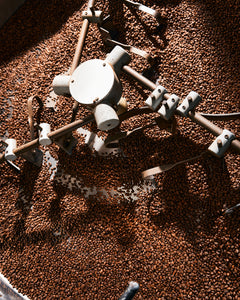 Mild Roast Coffee Blend
Roma is a mild roast coffee blend that preserves all the fruity and floral notes of the coffee bean and delivers them to your cup. Ideal for a late afternoon pick-me-up, the Roma Coffee Blend delivers fresh citrus notes that will enchant your senses. Flavoursome and undeniably tasty, Roma captures all the subtle notes you have come to enjoy from a mild specialty coffee blend.