Complex.
Sweet with dark tones of berry, the Amalfi specialty coffee blend is a unique roast perfected along the way through creative experimentation and a love of the coffee bean. Combining the sweet taste of caramelized berry tones with the delicate aromas influenced by a medium roast, Amalfi delivers.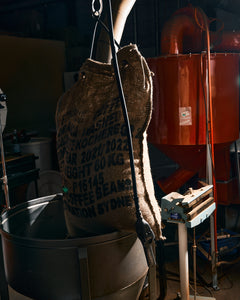 Medium Roast Coffee Blend with Sweet Berry Notes
Amalfi, a tasty coffee blend, boasting body and flavour, complemented by butterscotch, subtle hints of dried fruits and berries, and a touch of brightness to invigorate the senses. When combined with milk, it creates a bold and unforgettable experience, while its versatility ensures fantastic outcomes regardless of your brewing method or level of expertise. Working with Amalfi is a breeze, and it consistently delivers exceptional results that leave a lasting impression.