Our Specialty House Blend Roast
Named after our beloved coffee roastery, we had to ensure the Altura house blend delivers. Packing a punch and bursting with flavour, we constructed this coffee blend with a mixture of light and dark roasts to allow all the coffee tones to shine through.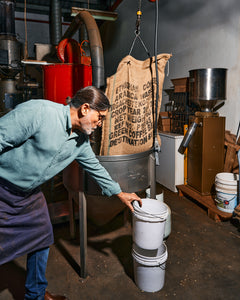 Combining the best of light and dark roasts
The Altura coffee blend is a craft roast that has found its way into some of the most popular cafes around town.

Ethically & sustainably sourced from the highest quality Arabica beans, this coffee blend is a rich medium-roasted coffee with a mellow yet full-bodied flavour to provide a perfectly balanced cup.